The cast and crew of Hauntology is currently hard at work bringing the very first segment of the film to life! "The Day Mabel Came Out of the Grave" is both the first that we're filming and the first story in the anthology chronologically, after the introduction of the framing narrative. Here's a quick look at what the segment is going to look like and how we're bringing it to life!
The Day Mabel Came Out of the Grave
Without giving too much away, this segment will revolve around a couple whose relationship changes forever when they encounter an undead presence. Here's a little snippet from the shooting draft of the screenplay to whet your appetites:

The Characters
Jade (Abigail Esmena, who will be appearing on the upcoming episode 5 of She-Hulk: Attorney at Law) and Iris (Aubree Bowen of the Starz drama Gaslit) are partners in their mid-30s who live together.
Mabel is the former occupant of the house, who passed away in her early 20s during the mid-1800s and is buried near the property.
Pre-Production
This week, we're gathering the team to get everything prepped for the beginning of production on "The Day Mabel Came Out of the Grave," which will run from August 27 through August 29.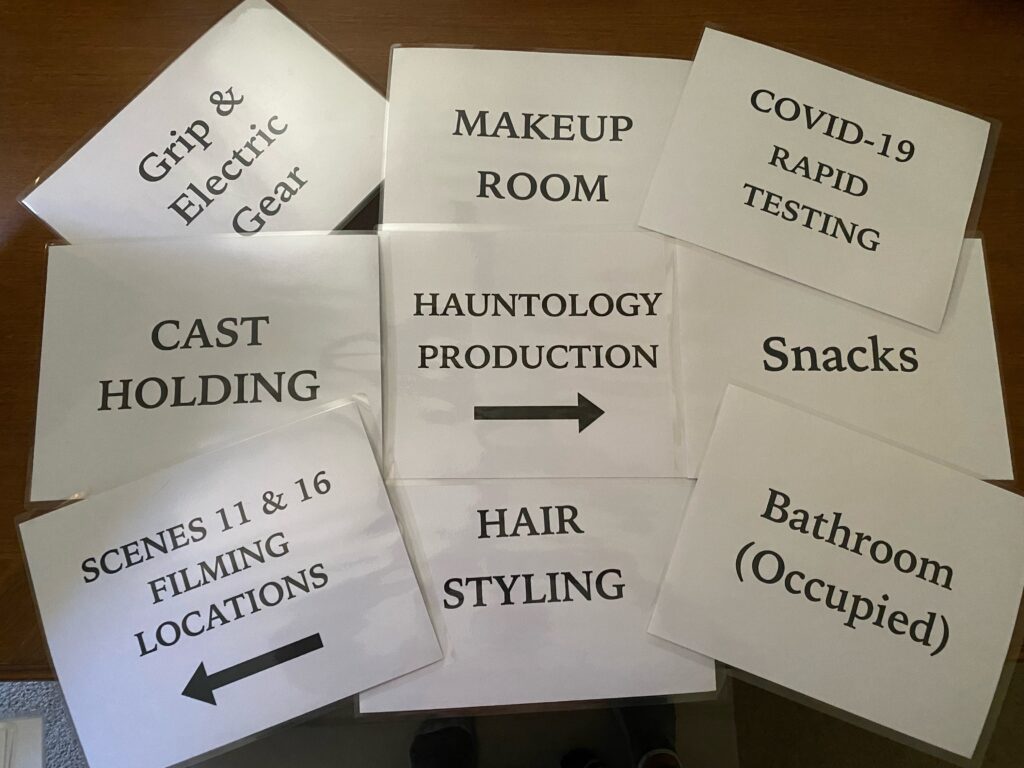 Here's our schedule:
Tuesday, August 23: Producer Rob Jarosinski arrives in Ohio to make a food run and travel with Parker to prep the cottage where the segment is being filmed.
Wednesday, August 24: After a five-hour session of drone photography to get some great shots of the location, it's time to mark the parking spaces for cast and crew and prep the back bedroom of the cottage. Here is a picture of Rob with Parker's dad helping to test out drone footage: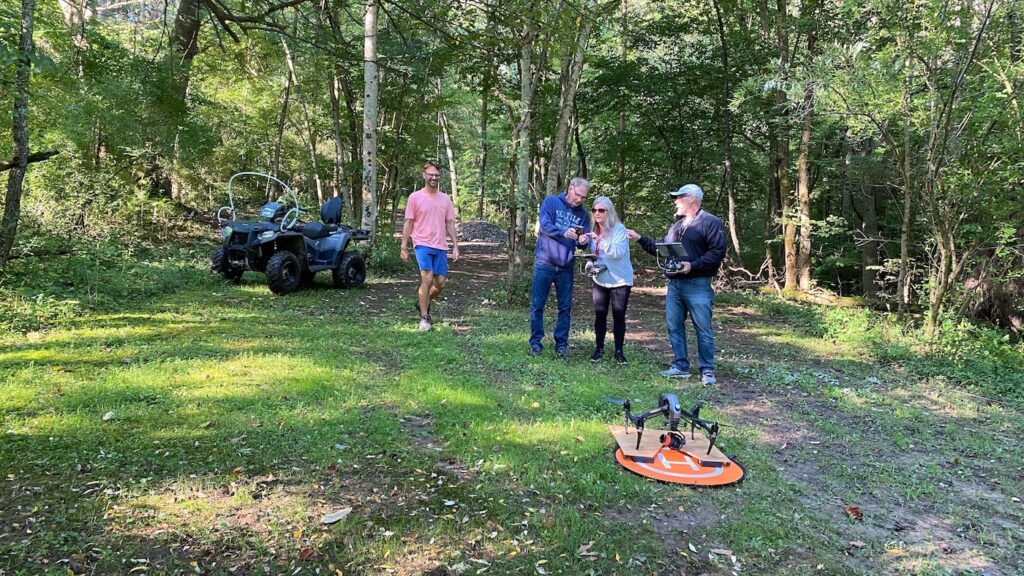 Thursday, August 25: Return to home base to prep production binders and name tags. Late Thursday night, the first cast member arrives at the airport!
Friday, August 26: Cast and crew begin to make their way to lodging, while HD equipment is picked up from the rental studio. Costume designer Ramon Gurley and investor/co-producer Chris Trengove arrive, to gather with remaining cast and crew at 6 PM.
After that, we'll be hard at work on "The Day Mabel Came Out of the Grave," but stay tuned for a wrap-up of this whirlwind weekend!