With photography for segment 3 complete, we've officially photographed over half of Hauntology. This segment was our busiest yet, with six different filming locations in just five days. It was a whirlwind, but our footage is beautiful, and everyone's hard work shines.
Our whole cast was outstanding, and I had a blast collaborating with each of them. Below's a photo of me with two cast members, Samantha Robinson and Kim Lea Mays. I've been a fan of Sam's for years and can confirm she's an incredible talent. Kim also knocked my socks off and is one of the kindest people I've met in my life.
Those of you who read our campaign page may also remember reading about Nay Bever, the artist we hired to create original artwork for this segment. She made four paintings featured in the story's art gallery, and one of them is seven feet long! It looks fantastic on screen.
Thanks again to everyone who's been following along and supporting this film. We have just two segments left, and they're both scheduled for June 2023. You can catch up on our previous segments and other fun news here.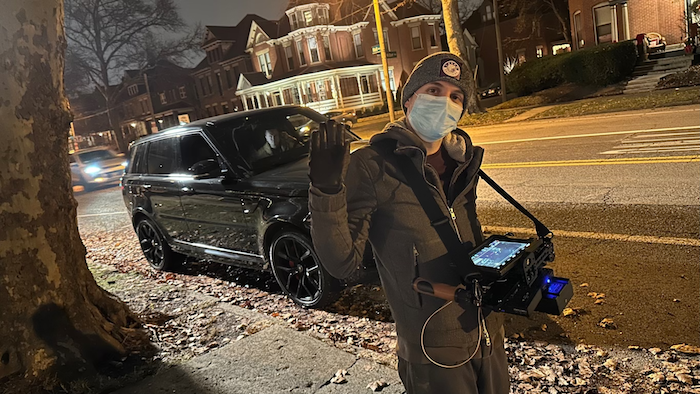 Happy holidays!