Segment 3 of Hauntology, titled "Paint and Black Lace," is currently in production. While we can't give too much away at this point, we can reveal that the segment follows an art gallery that receives a new collection of paintings that may be the catalyst for some supernatural mayhem. Keep an eye out for work from the talented Nay Bever (Gaudy Los Angeles) in this segment, but while you wait, why don't we give you a tour of some of the scariest horror movie paintings from past projects?
#5 The Bird with the Crystal Plumage (1970)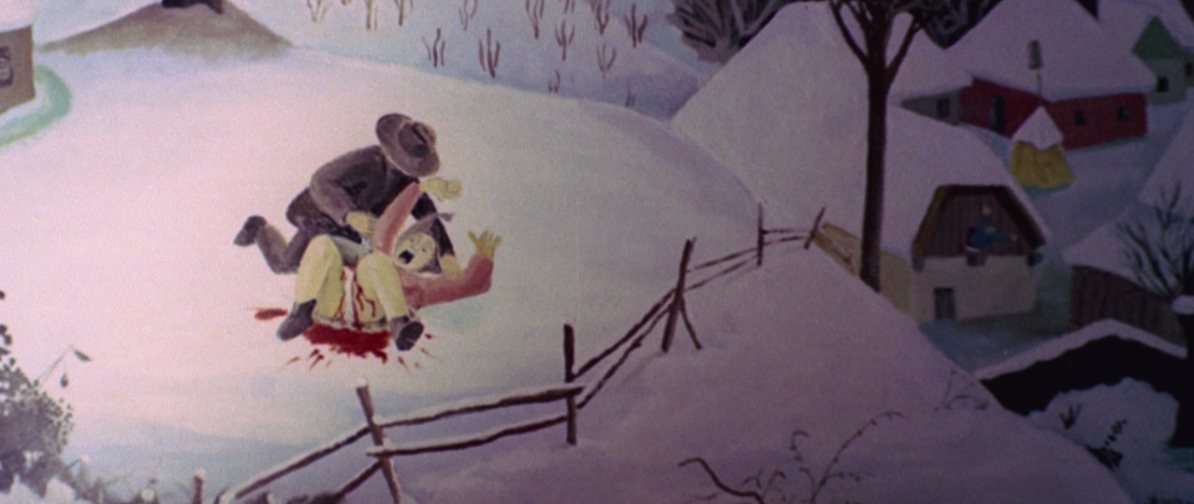 Artwork frequently figures into the storylines of the works of Dario Argento, but even in his very first film, the pristine giallo The Bird with the Crystal Plumage, the painting that is central to the murder mystery plot is pretty darn memorable.
#4 Wes Craven's New Nightmare (1994)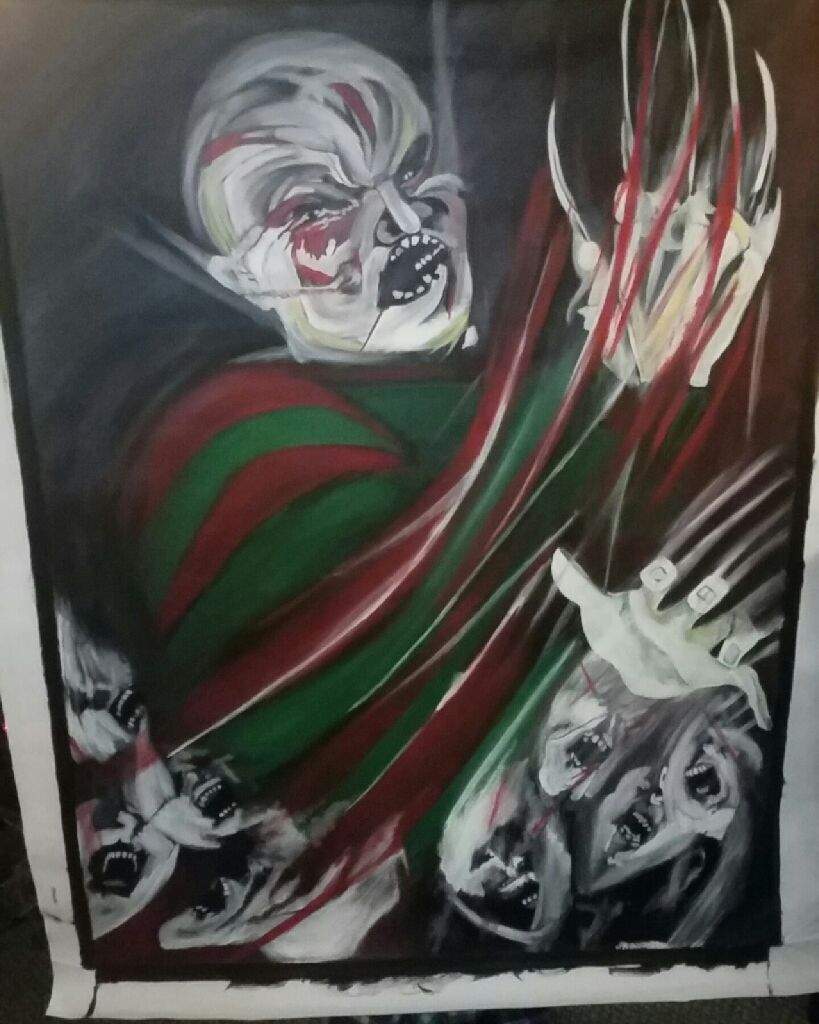 In Wes Craven's New Nightmare, the dream demon who has currently taken on the form of Freddy Krueger is targeting the real-life people behind the making of the Nightmare on Elm Street franchise. One of the creepiest ways this manifests is in this painting done by the real-life Robert Englund, a creepy portent of what is to come.
#3 The Conjuring 2 (2016)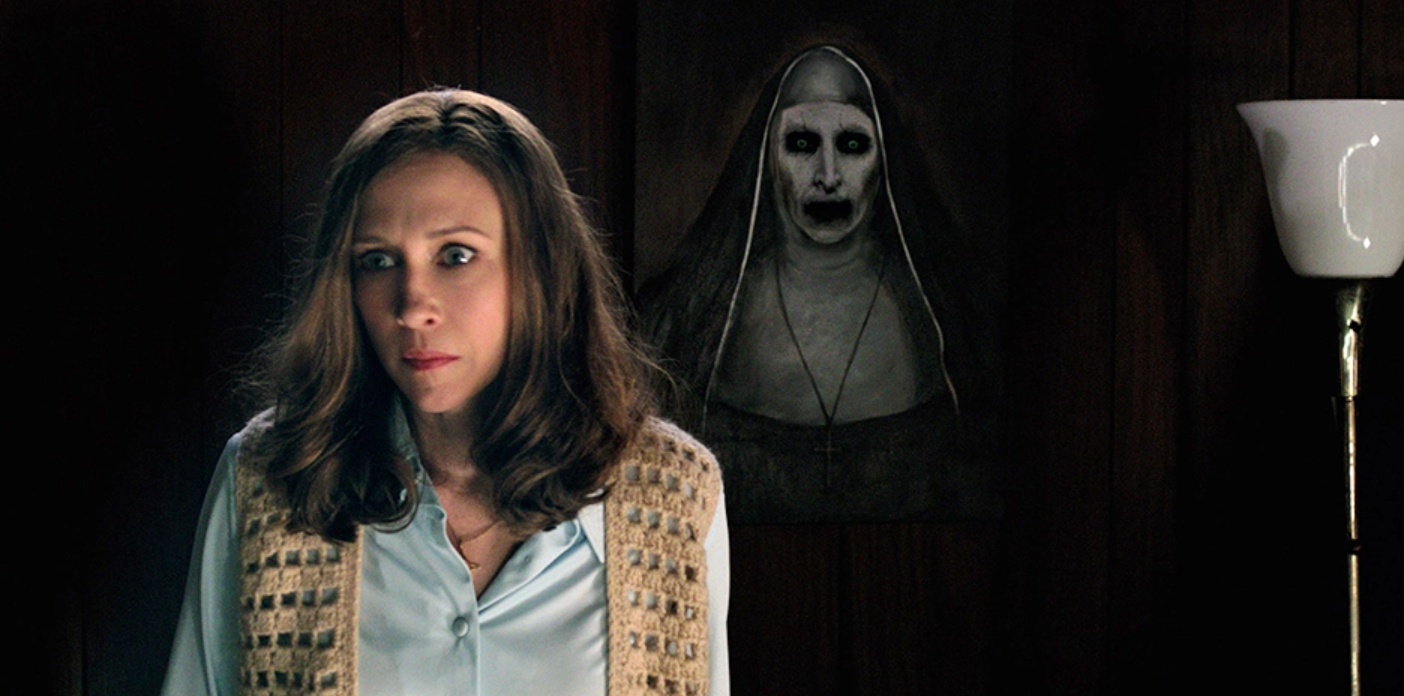 Although the inclusion of The Nun in The Conjuring 2 is a transparent ploy to insert an entry point into a spin-off, the painting that depicts her face is terrifying and sets up one hellishly frightening gag.
#2 The Beyond (1981)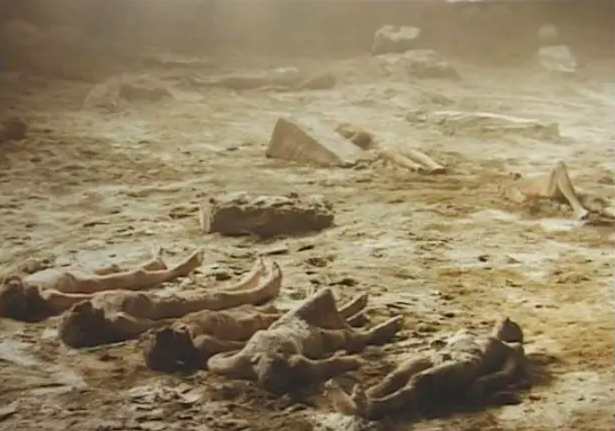 This hideous landscape is depicted in a painting early on in The Beyond, one of Lucio Fulci's "doorway to hell" movies. We won't spoil the ending, but let's just say somebody finds out if this place is real or not.
#1 Candyman (1992)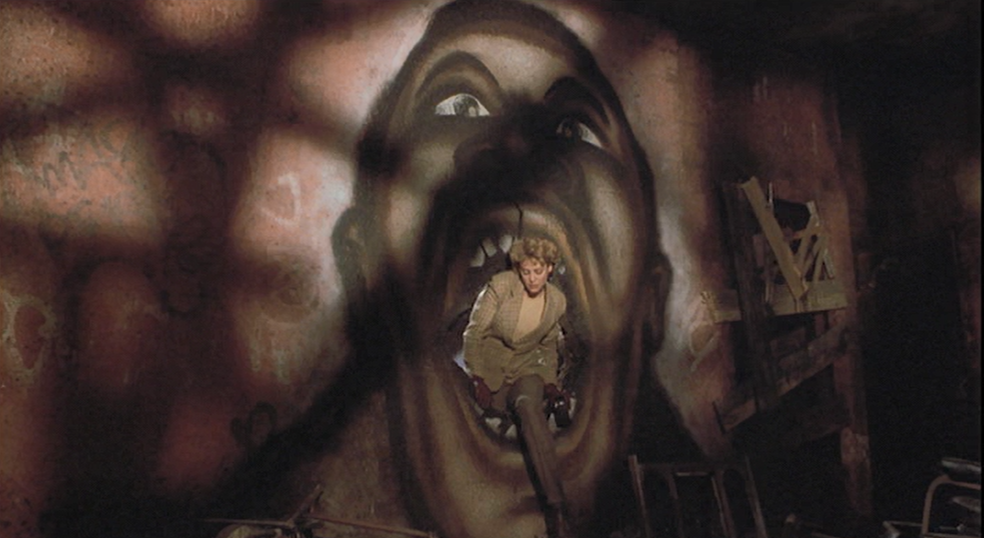 This graffiti portrait of Candyman found deep in the bowels of Chicago's Cabrini-Green projects is made all the more scary by the fact that the creepy tunnels in the building force the viewer to unwittingly emerge from its mouth before discovering it.
Bonus: Friends (2003)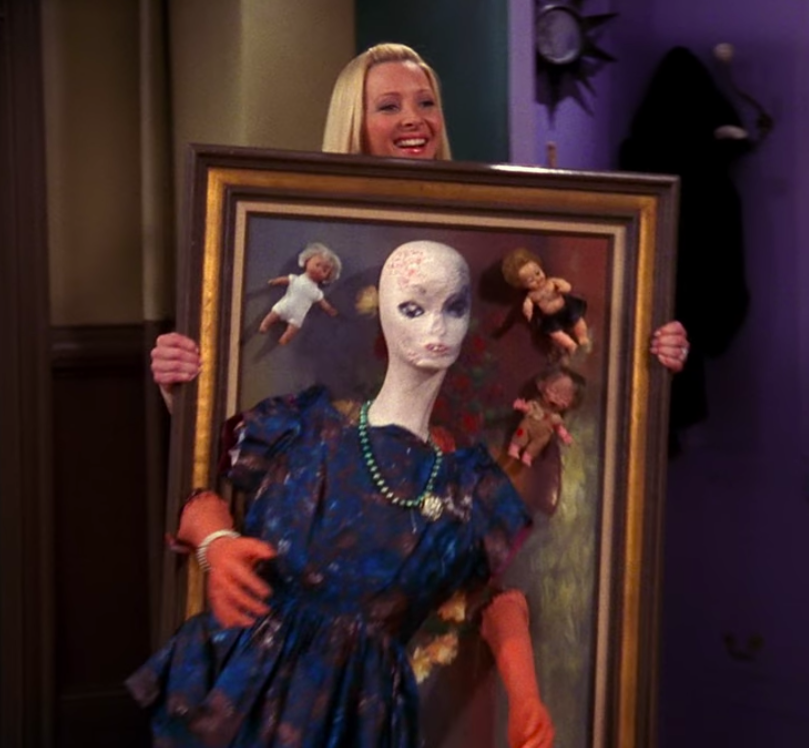 Although Phoebe's painting Gladys appears in different forms in the background throughout the 10-season run of Friends, she isn't properly introduced until season 10 episode 6, "The One with Ross' Grant," where Phoebe attempts to give the painting to Monica after her future husband Mike (Paul Rudd!) moves in and makes her get rid of it. You might call him unsupportive, but really who could blame him?