Queer horror is a peculiar beast. Before filmmakers like Hauntology's Parker Brennon came around in the last decade or so, the subgenre was about as far from the mainstream as it was possible to get. Thus, it might be somewhat disingenuous to call anything on this list a "deep cut," but I've done my best to dig around for entries that are intriguing, even if some of them are, let's say imperfect. Also – this list is a bit of a cis male-centric, but a lot of the sapphic entries we found were a little too well-known for consideration, so let's call them runners-up.
Runners-Up: Daughters of Darkness (1971), The Perfection (2018), Heavenly Creatures (1994), Seed of Chucky (2004)
#6 Otto; or, Up with Dead People (2008)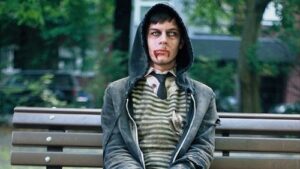 This film from prolific gay provocateur Bruce LaBruce isn't for everyone, but it's filled to the brim with cinematic vim and vigor. Imagine Werner Herzog making an erotically charged film about a gay zombie that's a metaphor for the soullessness of modern life, then add 1 completely unpredictable formal experiment every 10 minutes or so, and you're about halfway to what this movie is delivering.
#5 Make a Wish (2002)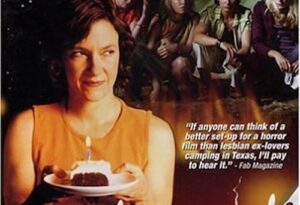 It's refreshing to see a slasher movie this traditional (a group of lesbians go camping and encounter a bloodthirsty killer) come out of the realm of the early 2000s. Also, there are some epic out-of-control slasher movie moments that this film comes by very genuinely.
#4 Ghost Writer (2007)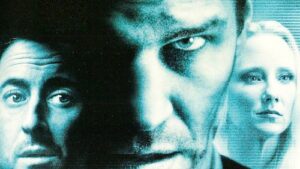 While this film has been divisive, it can't be denied that it is entirely inimitable. Every act is completely different, going from one-act play to gonzo torture film to supernatural mayhem in the blink of an eye, and in addition to its leads (Cumming and David Boreanaz), it boasts a thrilling ensemble cast that includes Jane Lynch, Anne Heche, Carrie Fisher, Karen Black, and Henry Thomas!
#3 You're Killing Me (2015)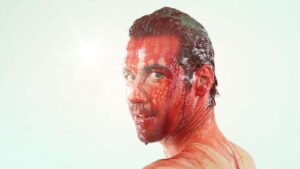 This indie horror-comedy is one of the purest satirical delights to come from the low-budget horror sphere in some time. It's a stiletto-sharp savaging of the self-obsessed denizens of Los Angeles that follows a young gay man who is too into his own web series to notice that the guy he's dating is a serial killer. A standout in this cast is Bryan Safi, who went on to a solid television career in 9-1-1 and Netflix's You season 3.
#2 Remington and the Curse of the Zombadings (2011)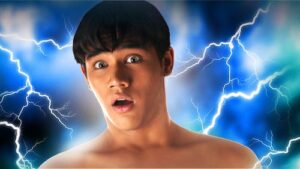 This Filipino horror-comedy doesn't quite display a grasp on what a gay person is (there seems to be no distinction between a gay man and a drag queen), but it's got a darling approach to the material that feels somewhere between Looney Tunes and John Waters. It dashes merrily between J-horror imagery and absurdism in a fascinating kaleidoscope.
#1 Killer Condom (1996)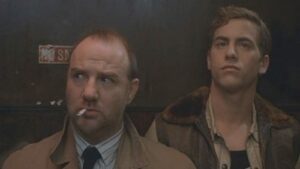 Killer Condom is a genius film, wrapping a potent metaphor about the government's lack of response to the AIDS crisis in a hilarious B-movie schlockfest about a condom that bites off people's penises. A condom designed by H.R. Giger, no less!