We are oh so proud to count Zoey Luna among our number as a cast member of Hauntology. You may recognize her from a variety of projects, including the much-lauded FX series Pose, Blumhouse's The Craft: Legacy, and the 2021 musical drama Dear Evan Hansen.
Luna will be playing Julian in the upcoming segment "Witchcraft Becomes Her," which we are preparing to shoot later this month. While you wait to see her knock it out of the park, you have the opportunity to see her wax poetic about queer horror on the new episode of Queer for Fear.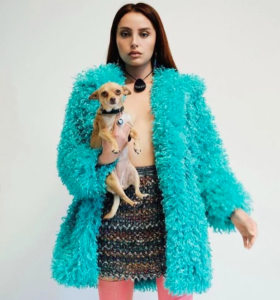 What is Queer for Fear?
Queer for Fear is a four-part docuseries that premiered on Shudder on September 30. The series, which was produced by Hannibal creator Bryan Fuller, features a variety of famous figures behind some of your favorite works of queer horror, tracks the history of queer horror cinema, which has been a part of the genre since its very inception.
The series also has another Hauntology connection. The show was co-produced by Nay Bever, a very talented artist who contributed several paintings for our segment "Paint and Black Lace."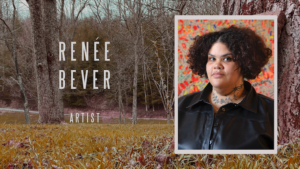 This week saw the premiere of episode 3, which was directed by Tom Maroney and features interviews with Zoey Luna, Riverdale creator Roberto Aguirre-Sacasa, Chucky mastermind Don Mancini, Happy Death Day director Christopher Landon, and many more.
You can read the official description for the new episode here:
Werewolves, cat people, body-snatchers and doppelgängers are uniquely queer metaphors; from the classic "The Wolf Man" to queer-authored "Cat People," the monsters of the 1940s express shame and seek to rid themselves of the secret self.
You can check out the episode, and the entire series as a whole, exclusively on the curated horror streaming service Shudder.