Wow! It's been quite a journey to get here, but Hauntology has officially wrapped principal photography!
That's a Wrap!
With the conclusion of the filming of the wraparound segment and "The Old Dark Cashel House,"  everything from writer-director Parker Brennon's script is finally in the can!
Here's a photo of the day we wrapped: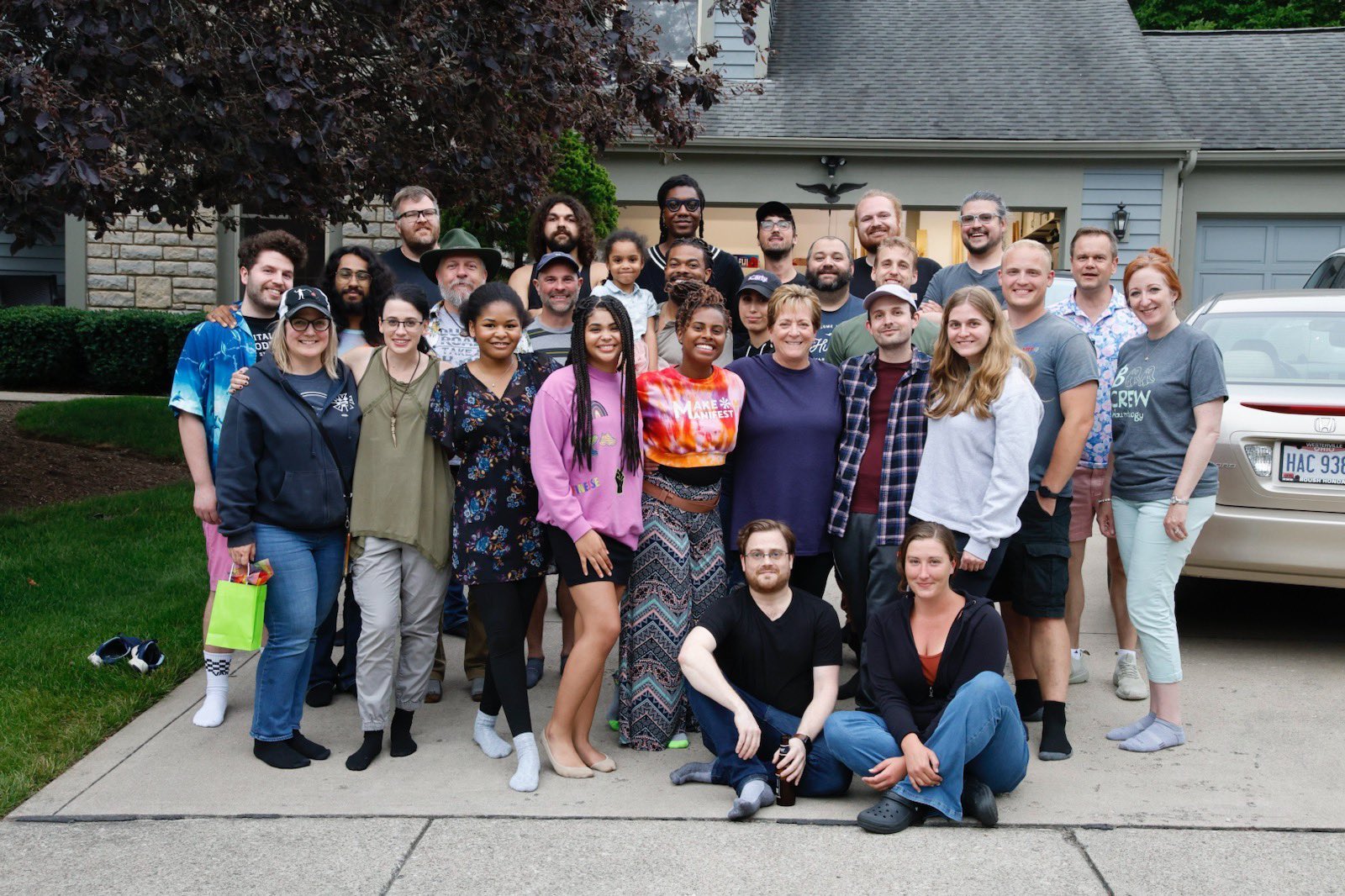 That's a whole lot of people, but there are dozens of other members of our cast and crew who helped out on the previous three segments that were shot over the course of the past ten months! We would like to thank each and every one of them for their commitment and their tireless work!
A Look Back on the Beginning of Hauntology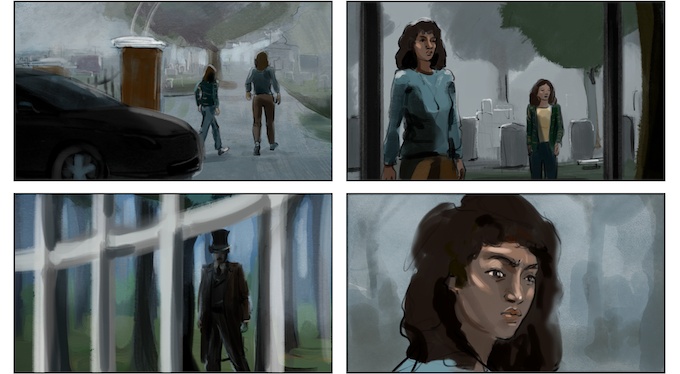 There are many key moments in the production of Hauntology, from the first day Parker came up with the idea to the completion of the script to our official wrap on June 22, 2023. However, what was perhaps the most important day of the bunch was the launch of our Kickstarter campaign back on June 1, 2022. Thanks to our 230 incredible backers, we were able to raise $31,636 by the end of our campaign, more than 1.5 times our original goal of $20,000!
Without the support of so many people who believed in this project, Hauntology certainly would never have crossed the finish line. After that, the next milestone was production officially kicking off with the filming of the segment "The Day Mabel Came Out of the Grave," which took place on August 27 after many weeks of pre-production.
After that came the filming of "Witchcraft Becomes Her" and "Paint and Black Lace," a whirlwind that took us through the end of 2022. Although production went on hiatus for several months, that allowed Parker and editor James Paul Bailey ample time to edit the first three segments, which are now color-corrected and picture locked.
As we reflect on the long journey that got us to that point, in addition to all the gratitude, there is just one thought on our minds… We can't wait for you to see Hauntology! It will still be some time before everything is complete, but watch this space and stay tuned!